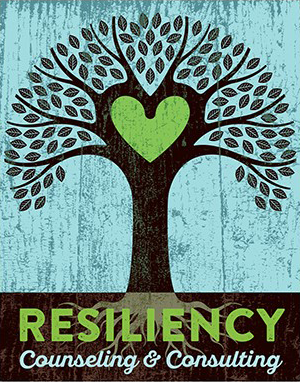 Resiliency is defined as the ability to recover or "bounce back" from challenges that come our way.  Just like a tree that can weather storms because of its strong roots, we, too, can create roots in our homes and communities that make people more emotionally secure and prepared to handle the challenges and disappointments that come our way.

A relentless advocate for mental wellness, Melissa C. Harrell founded Resiliency Counseling & Consulting, PLLC in 2018 with expertise in clinical mental health and training in public health. Melissa is passionate about sharing her professional and personal mental health experiences with audiences to empower them to live more peaceful lives while inspiring them to become advocates for marginalized populations in our world.
Melissa promotes mental health through her work as an independent health educator, mental wellness consultant and children's book author.
One whip of a brisk fall breeze along with a sighting of pumpkins, and I am instantly transported in my mind back to Western, NC. As the time portal opens, I am a carefree little girl with pig tails exploring the woods behind my house. Fall has always been my favorite...
read more