There are many questions and much stigma that revolves around seeking mental health services whether it is for you or a member of your family. Of course, the greatest barrier to people reaching out for assistance is the cloud of stigma that surrounds mental health issues. When it comes to seeking treatment for our physical health issues we do not hesitate, but unfortunately people feel that seeking mental health assistance is a sign of weakness.
People are often surprised to learn when they open up to their friends about seeking counseling that their friends have done the same.  I hope this blog will help to dispel some common misconceptions about our profession as well as guide you to the correct professional for your current needs.
COMMON MISCONCEPTIONS OF THERAPY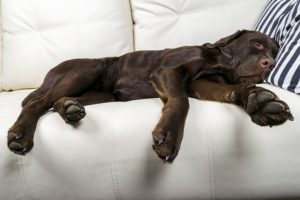 I will have to lie down on a couch… Seriously people ask me this all the time! The short answer is…NO. Now, if you just must lie down to tell your story…feel free but totally not necessary. Hailing from the dark ages of Mr. Freud, these images come largely from media like cartoons or television. Just like police shows or medical drams, real life counseling bears little resemblance to how we are represented in the media.
I don't need a counselor …I have friends…Friends are great and they are a vital part of our support system. The listening ear of a friend is a wonderful coping tool. However, our friends are often our fiercest allies and we need them to be on our side.  A therapist is a third-party person who has no stake in our choices or relationships. Professional therapists are also trained to pick up on things that a friend is not.
I am paying so the counselor will just tell me what I want to hear…This statement is about as true as saying because you pay your doctor, they will tell you that you don't have cancer since that is what you want to hear. The only goal of a trained therapist is to help you achieve the therapy goals that you both have set together. Sometimes that includes confronting us with truths that we do not want to hear but are necessary for change.
Seeking mental health counseling conflicts with my religious values…As a Licensed Professional Counselor practicing in the south, this is something that I unfortunately hear often. While I do have advanced training as a Clinical Christian Counselor, I have counseled families who practice all types of religions and customs. It is important to understand that all mental health counselors spend a great deal of time in cultural awareness and ethics training. We are highly skilled in respecting all types of religious and cultural beliefs even if they are not ones that we believe or practice.
The first question I ask clients who request Christian counseling is what Christian Counseling means to them. Most people respond that to them it means they want the therapist to have the same religious views that they have. All counselors will work within your religious paradigm or refer you to another therapist they feel can best support you in this area. For some people, a specific faith-based counselor may be the best choice if the issues they are dealing with are rooted in their faith or as a couple they seek marriage counseling that reflects their faith customs.
The counselor will try to convince me to make decisions that I do not want to make…It is never our job as professional counselors to tell our client what to do. We are only able to take charge of situations if imminent danger is present for our client or others. Our job is to support and guide you through the decision-making process.
Now that you are feeling more confident about what professional counseling really is, let's navigate the alphabet soup of Mental Health. What do all these letters mean and which professional is right for me!
COUNSELING
Licensed Professional Counselor (LPC/LPCS) or Licensed Mental Health Counselor (LMHC) These professionals have a master's degrees generally in counseling or closely related field. After graduation counselors must pass a national board exam and then work under clinical supervision for around 3,000 clinical hours to achieve state licensure. LPC and LMHC professionals do the same type of work, the title just varies by state licensing boards. For example, in North Carolina we have LPCs but other states may license the same providers as LMHC. LPCs work with a broad range of ages and issues primarily in private clinic settings.

Licensed Marriage and Family Therapist (LMFT) These professionals have master's degrees in marriage and family therapy. After graduation counselors must pass a national board exam and work under clinical supervision for around 3,000 clinical hours to achieve state licensure as LMFT.  Marriage and family therapists focus on the systems of a family and how these systems impact individuals and families. Like LPCs, these professionals work primarily in private clinic settings.
Licensed Clinical Social Worker (LCSW) These professionals have master's degrees in social work. After graduation social workers must pass a national board exam and work under clinical supervision for around 3,000 clinical hours to achieve state license as LCSW.  Social workers spend much of their training in hospital settings and are viewed as more clinical experts in the area of acute mental illness treatment. However, they also work in many private clinics as well. 
ADDICTION
Licensed Clinical Addiction Specialist (LCAS) If you are looking for professionals trained in treating substance use or other additions, you will look for one of the providers listed above who in addition, has the designation of Licensed Clinical Addiction Specialist (LCAS). These clinicians have extra classes, supervision hours, and exams in the area of addiction. 
PSYCHOLOGICAL TESTING
Licensed Psychological Associate (LPA), PhD psychologist, PsyD psychologist These professionals have a minimum of a master's degree and often higher. In addition to offering counseling services such as talk therapy, they are trained to administer and interpret numerous tests and assessments. These tests may evaluate intellectual skills, cognitive skills, personality characteristics, and neuropsychological functions. For example, a parent may wish to use the services of a psychologist to determine if their child has a learning difference, autism, or ADHD. Once the diagnosis has been made, the child may continue therapy services with the psychologist who conducted the testing, or the psychologist may refer the child to another provider from the list above for therapy. Psychological testing may also be needed in adults for various issues.
MEDICATION
Psychiatrist (MD), Nurse Practitioner, Physician Assistant  If you need a medication evaluation or management of medication for mental health concerns, you need a psychiatrist who is a Medical Doctor or other licensed medical provider such as Physician Assistant (PA) or Nurse Practitioner (NP) with advanced training in psychiatric medications. Often my clients are upset at how little time they spend with these providers but that is the unfortunate side of managed healthcare. The goal of managed healthcare is to use these providers strictly for medications and leave therapy to the master level therapists. So, don't be so quick to judge these providers, they are often working under a huge caseload due to these demands and the great shortage of psychiatric providers, especially in rural communities.
No matter what mental health service you need, it is important to remember that every provider has a different style and personality. If you do not have a good experience with your initial provider, give another provider a try. The right match is very important in connecting and making progress in therapy.
As always, until next time, may you be well, may you be loved, and may you know true peace.
Read more about Melissa C. Harrell and her work. To see new blogs and tips as they are posted
Like Resiliency Counseling and Consulting, PLLC 
The purpose of this blog is to offer educational information related to mental wellness. Resiliency Counseling & Consulting, PLLC and Melissa Harrell do not offer diagnosis or treatment through this medium. If you feel that you or a family member needs to access mental health services, first contact your primary care physician for assessment and direction in your area. If you need immediate help, please contact the National Suicide Prevention Lifeline at 1-800-273-8255.