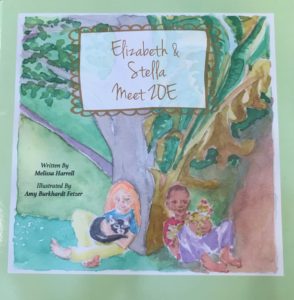 In 2016, after traveling to Kenya and meeting an extraordinary young woman, I wrote the children' book Elizabeth and Stella Meet ZOE. Available on Amazon, the book parallels the lives of Elizabeth, an American child, and Stella, a Kenyan child.
The 8"x8" book illustrated by Amy Fetzer features vivid watercolor designs along with the narrative.
My purpose for writing the book is to educate children about the plight of children in poverty. The book highlights  the unique empowerment method that ZOE uses and encourages children to be a generation of sacrificial givers.
ZOE is a distinctive international development organization working through local leaders in multiple countries to empower orphaned and vulnerable children to move beyond charity.
All proceeds from the book are donated to ZOE to help empower more children.