Melissa Harrell, M.Ed., MPH, LPCS
Independent Health Educator, Mental Wellness Consultant and Founder of Resiliency Counseling & Consulting, PLLC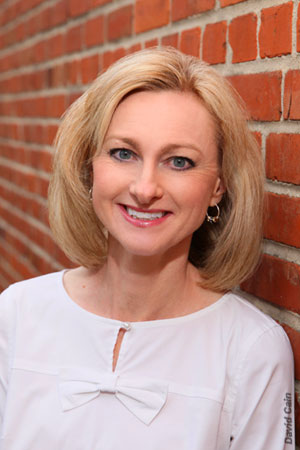 Melissa Harrell's academic degrees, professional career, personal experiences and volunteer work have led to her founding Resiliency Counseling & Consulting, PLLC (RCC), where she promotes mental wellness through education, advocacy, training, consulting and writing.
A North Carolina native, Melissa earned an associate degree from Surry Community College, located in the foothills of North Carolina's Blue Ridge Mountains in Dobson. She moved across the state to Greenville, N.C. to attend East Carolina University (ECU) and majored in dance education (K-12).
After graduation she worked in Goldsboro, NC as a music and movement teacher at Protestant Preschool and Kindergarten while also teaching at The School of Goldsboro Ballet. During this time, she continued her education by earning a Master of Education with a concentration in counseling from Campbell University in Buies Creek, North Carolina.
She first worked as a school counselor at Wayne County Public Schools and then as a licensed professional counselor at Goldsboro Counseling Center.
For 11 years she provided marriage and family counseling, as well as individual counseling for various ages and issues. While in this position, she created and led H.E.A.R.T. for Moms, a postpartum depression support group.
During her time as a professional counselor, she took on the role as an adjunct instructor at Wayne Community College Teaching Early Childhood Education courses. In addition, she served as a motivational speaker on topics of mental health for employee assistance programs, civic organizations, schools and churches.
In 2011, Melissa started her own private practice offering professional counseling services. As the owner of Life Solutions Counseling in Goldsboro, she continued to provide marriage and individual counseling, with a special focus on faith-based counseling services.
After witnessing the dire lack of funding and limited access to preventative health services while owning her business, Melissa made the decision to continue her education. She earned a Certificate in Ethnic and Rural Health Disparities in 2016 and a Master's in Public Health in 2017 from ECU's Brody School of Medicine.
While earning her second master's degree, she strengthened her research skills by working as a graduate assistant, reviewing and entering qualitative data from focus groups and interviews, and assisting in publishing professional journal articles.
In April 2017, Melissa began working as a crisis counseling program supervisor with the Easter Seals of North Carolina and Virginia. She was responsible for implementing the crisis outreach program HOPE 4 NC that provided mental health outreach after Hurricane  Matthew for Edgecombe, Lenoir, Sampson and Wayne counties. She supervised eight crises counselors and marketed and branded the program.
Resiliency Counseling and Consulting, PLLC (RCC), a mental wellness organization Melissa founded in 2018, is a culmination of her nearly 20 years of professional and personal experience.  Through the RCC platform, Melissa promotes education and advocacy for mental wellness through professional training, motivational speaking, and writing.
Melissa strongly believes that improving education and support for mental wellness is the answer to many of our pressing social issues such as poverty, violence and substance abuse.
She strives to achieve this goal by educating parents/caregivers, schools officials, church leaders, medical facility personnel, and community organizations on accurate mental health information.
Melissa also advocates for the well-being of others through her volunteer work. For six years she worked as the missions' coordinator at Saint Paul United Methodist Church in Goldsboro, where she organized fundraisers to support mission programs, created events and organized volunteers for community service programs.
As a passionate global child health advocate, Melissa currently volunteers with Days for Girls and ZOE Ministry.
Through Days for Girls, she serves as an Ambassador of Women's Health and helps the international organization create and distribute sustainable menstrual hygiene kits around the world. She also informs local communities about the connection between female education and poverty.
As an advocate for ZOE Ministry, which transforms the lives of orphans through a unique empowerment model, Melissa delivers public presentations to encourage financial support and has travelled to Kenya, Africa, to meet with children in the empowerment program. In 2016, she wrote an inspiring children's book, Elizabeth and Stella Meet ZOE, to educate children on the plight of poverty in African nations.
In addition to serving as a mental health advocate, educator and volunteer, Melissa is most proud of the title she holds as wife and mother. She has been married to Johnnie Harrell since 1997. Together they have three children Landry, Spencer Grace and Jonah. She is also owned by three cats– Scout, Oreo and Kit Kat. For self-care, she enjoys reading, writing, yoga, and exploring historical sites, particularly early churches.