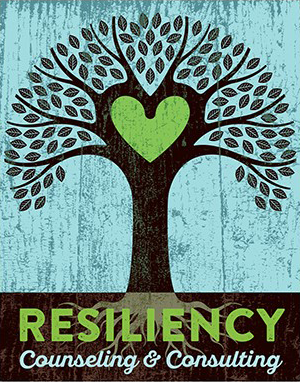 Resiliency is defined as the ability to recover or "bounce back" from challenges that come our way.  Just like a tree that can weather storms because of its strong roots, we, too, can create roots in our homes and communities that make people more emotionally secure and prepared to handle the challenges and disappointments that come our way.
Welcome to

Resiliency Counseling & Consulting, PLLC
I created this platform to educate and advocate for mental wellness for all. 
I love sharing my professional and personal mental health experiences with audiences to empower them to live more balanced and peaceful lives. I believe that when we are at our best personally, then we are able to be agents of change for our communities and world.
I offer consulting, training, and clinical supervision services to individuals and agencies. Ready for a change? Let's get started!
It's five o'clock in the afternoon and the school bus stops to let children off. One mother (we will call her Sue) peers out the window looking for her child (we will call her Jane) to get off the school bus. Jane is usually the last one off the bus as she has always...
read more