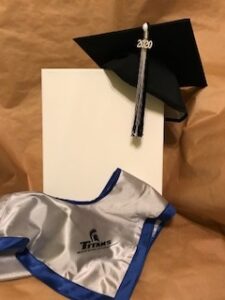 As I marvel at you and your classmates of 2020, I am in awe of the people you have grown to be. When you were born, I tried hard not to imagine what you would be like at 18. I wanted to watch your life unfold like turning the pages of a book or watching the plot of a film revealed. Looking at you, I saw a blank canvass for God to paint on and I knew that He could paint something far more amazing than I could ever try to create for you. So far, I must tell you… I like His style!
As you prepare for the next stage of your life, I hope that is exactly how you will see this journey, as a blank canvas. So often people try to paint a picture and then make their life measure up to that image. That method will only lead you to disappointment and a constant sense of failure within yourself. We absolutely need to have goals and dreams, those are the things that give our life purpose and meaning. Nevertheless, it is important that those be flexible and allow room for different paths to emerge. Trust me, God's plan often looks quite different than ours but when you surrender the paintbrush to Him, what He designs will simply amaze you.
Sometimes your path will veer as you gain new interests and old ones fade into the background, that is a natural progression of life. At times, your life will be altered by things that are far outside your control, occasionally these events are small disappointments, but others can be crushing.
Your class of 2020 is currently experiencing the impacts of COVID 19. The picture you had imagined of your final senior semester is not to be. There will be no senior soccer match, senior prom, senior skip day and graduation will likely occur in a vastly different way. Not what anyone expected or planned!
This is not the first disappointment for you or your fellow classmates. Many of you have withstood trials that most of your peers will never know. As your Mom, my instinct was to shield you from these events but as a therapist I knew that your life would be enhanced by allowing you to navigate these difficult times. While no one wishes for trials, I am thankful that you have had some disappointments to help shape this view before you fly the nest.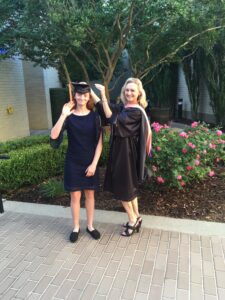 The most common reactions to adversity are disappointment, despair and grief.  These are natural and  authentic responses. Still, my hope is that you will learn that adversity is a part of the journey and find the opportunities that exist within each of the trials you are dealt.
Resiliency is the term that we use to describe this ability to bounce back from challenges rather than surrendering to defeat.  Resiliency does not imply that we skip the pain rather it is how we choose to work through the pain. It is not a Pollyanna attitude that everything is OK, it is a mindset that we choose.
As you and your classmates grieve through this disappointment know that life will continue to bring you challenges. It is not how many challenges but how you choose to look at those challenges that will define each of you. While I know that I can never prepare you for all that life will hand you (aka a pandemic in your senior year), here are some things you and your classmates can bank on:
You will experience loss. Death and loss are a part of life, one that unfortunately our society likes to shield people from. When loss comes, allow yourself to grieve, whether it is a person, relationship, or goal. You do not always have to be the strong one. The intense pain of grief reflects the deep love that you shared. Know that you are never alone. The people you grieve for will surround you in a great cloud of witness that you will draw strength from in times of distress. They will become your roots and help you grow your wings. The dreams that you lose will often lead you to new doors that you never knew existed.
People will fail you and let you down. We are all broken people and will fail each other. This can occur within any type of relationship that you experience. Acknowledge the hurt to yourself and the person who hurt you. In time, seek forgiveness, and if appropriate reconciliation. Do not let these disappointments allow you to become bitter and resentful or stop you from building new relationships and dreaming new dreams. That pain belongs to the past.
You will fail yourself and make choices you wish that you had not. This one will definitely be hard to believe at 18 but trust me it will happen. Show yourself grace and get back on track. We are all human, fallible, so do not let these moments define you. Know that you are loved unconditionally, not for what you do but just who you are. Use these moments to refine yourself and not allow these choices to become habits that lead to grave consequences.
You will feel bored, utterly lost, and confused in some stages of your life. Not every day will be exciting. You will often feel like you are on a hamster wheel or just on repeat. Not every day can be a mountain top experience. Keep pressing on, try new things and seek guidance from those who have traveled a similar path before you. Don't be afraid to try new things or think outside the box.
Give of yourself but do not be too proud to ask for help. We are meant to live in community with love and support from others. Your life will be made richer by giving of yourself, but we are not meant to do everything on our own. Seek help when needed. Allow yourself to experience the compassion and generosity of others. It will teach you humility and lighten the load.
Your faith will sustain you. No matter what people tell you, God does not bring the adversity into your life. He is your comforter, shepherd, and sustainer of your way. Remember, He only promises two things: His unconditional love and the gift of eternal life. The end. Seek to do His will and He will always show up for you. Often not in the way you wish or your timing, but He will not leave you. We change, our circumstances change, but God remains the same.
There will also be plenty of good and lots of joy along the way. Soak it up and enjoy those seasons! No matter what happens, never stop dreaming. No matter how many times the waves knock you down, get back up and start again. The place that you arrive may not be the destination you had in mind, but if you learn to have a flexible mindset, it will be exactly where you are supposed to be in that moment.
Therefore, since we are surrounded by such a great cloud of witnesses, let us throw off everything that hinders and the sin that so easily entangles. And let us run with perseverance the race marked out for us. Hebrews 12:1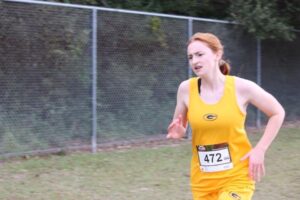 The course is set… now go…. run your race… and always know that wherever you go, I will always be with you in spirit cheering you on.
"May joy and peace surround you, contentment latch your door, and happiness be with you now and bless you evermore!" —An Irish Blessing for my tenacious redhead
As always, may you be well, may you be loved, and may you know true peace.
Read more about Melissa C. Harrell and her work. Like Resiliency Counseling and Consulting, PLLC
The purpose of this blog is to offer educational information related to mental wellness. Resiliency Counseling & Consulting, PLLC and Melissa Harrell do not offer diagnosis or treatment through this medium. If you feel that you or a family member needs to access mental health services, first contact your primary care physician for assessment and direction in your area. If you need immediate help, please contact the National Suicide Prevention Lifeline at 1-800-273-8255.